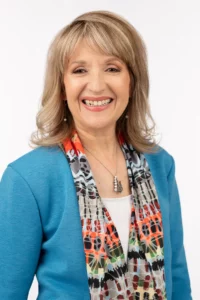 Your Consulting Hypnotist is Sonia Handziuk, Director of Port Credit Hypnosis. Sonia is a Certified Hypnotist from Hypnosis Training Canada, certified with the National Guild of Hypnotists and an active member of the Master Hypnotists' Society. 
Sonia helps her clients free themselves of unwanted habits and reactions using hypnosis. She uses proven systems in her clinic that have helped people worldwide with issues such as: weight reduction, stress management, pain management, forgiveness, grief management and smoking cessation.
Sonia also has degrees in Social Work, Recreation Leadership and Teaching English as a Second Language. Prior to becoming a Hypnotist, she worked in the Health and Wellness field for over 20 years, in a variety of settings including Homes for the Aged, Addiction and Mental Health and Community Empowerment.
Hypnosis has had a profound, positive effect in Sonia's own personal life. Hypnosis has been the powerful tool for lasting emotional healing and forgiveness that has helped her live her life more fully, and have closer more connected interpersonal relationships.
Sonia's life mission is to share Hypnosis as a powerful tool to help others live their lives more fully and joyfully.
Comedy Hypnosis Stage Show
This fun video, featuring Master Hypnotist, Scott McFall, is from my most recent Hypnosis Training Session, (October 1, 2022). Hypnosis has helped so many people enjoy happier and more playful lives.